Welcome!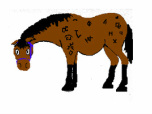 Horse owners have reason to be concerned over the best way to identify their horses. In fact, proof of ownership on livestock has been a growing concern since man first claimed ownership of any form of animal. Horse owners also have to deal with recovery issues for horses after a natural disaster, such as wild fires, tornadoes, hurricanes, and earthquakes. The need for identification that is visible, individual, permanent, unalterable, humane and compatible with modern technology has been accomplished through the Alpha Angle freeze marking process. All the horse's information is kept in hard files, as well as stored digitally. The information can be sent electronically to those needing information quickly on a recovered horse.
---
Our Mission:
The mission of Kryo Kinetics USA LLC is to provide horse owners with an individual, permanent, unalterable, visible and humane form of
horse identification which is combined with a computer database of the horse's individual information and aid in the recovery of stolen or missing horses by combining the Alpha-Angle Freeze Mark with the technology of today.
Our Profile: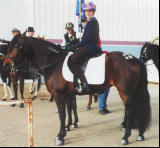 During the 1970's information was gathered and studied by Washington State University, the United States Department of Agriculture, the Arabian Horse Registry and an agent in charge of the Colorado Bureau of
investigation, to research the pros and cons of livestock identification methods. In 1980 their research was published in an article titled "Freeze Marking and Other Techniques for Identifying Horses", in the Journal of Forensic Science. Dr. Keith Farrell of Washington State University, and his wife Pat, developed the Alpha-Angle Freeze Mark and horse identification system that has gained recognition internationally. Many top breed associations and the Bureau of Land Management highly support this method of identification.
---